This is the view from the balcony of the hotel at one of the pagodas in town in the morning.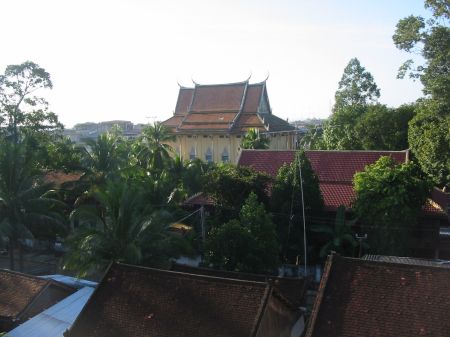 We meet with the government guy (PoLA) to have breakfast together. Then we leave to go by car to meet several Councils and communities.
This is the first Commune Council we meet. I did not make clear enough the other day that I would strongly prefer to have interviews in the absence of government officials. Even a local police man is present. However, this is not as bad with regard to Councils as it would be when it comes to the community. Moreover, those officials really appeared to be entirely disinterested in the subject of the discussion. The discussion takes about three hours, much longer than we have anticipated.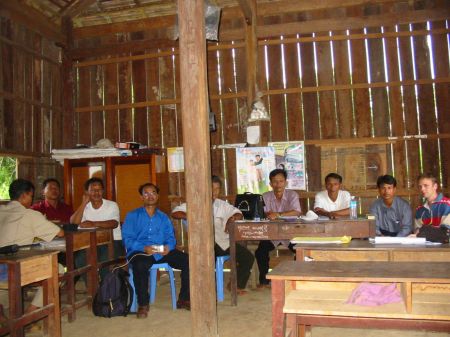 This is outside the building.
This is in the village and on the way to the next commune.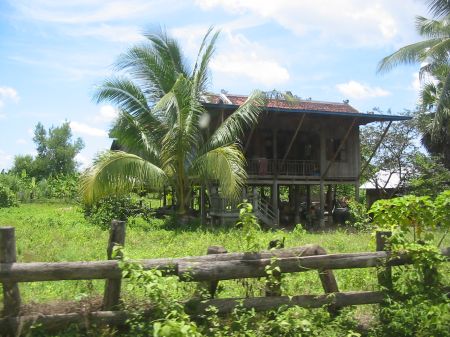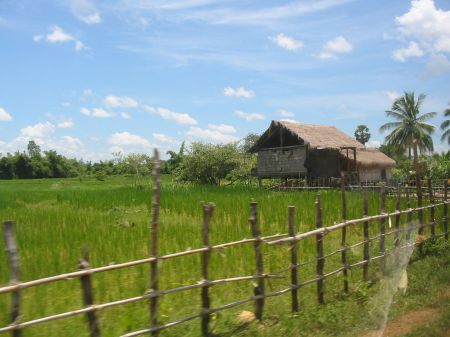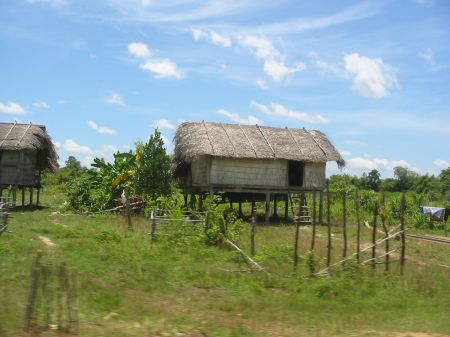 This is when we have food together with the government guy and the driver in one of the towns along the major road.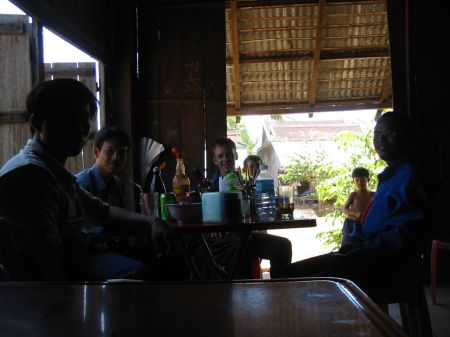 This is the car – a Toyota Camry.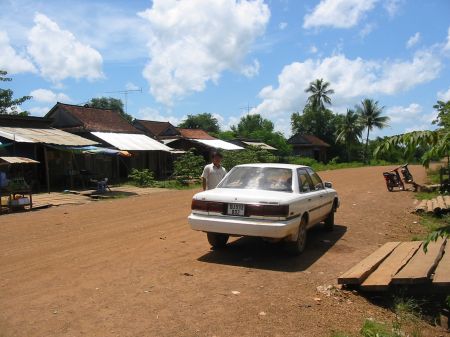 Major constructions are going on along this road, including new bridges.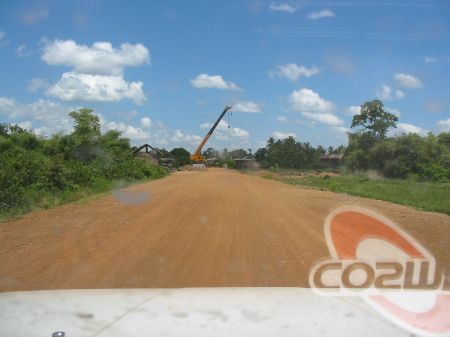 This is the local health center or hospital. The design of this building appears to be as Khmer as it gets, very much like any other public building regardless of the ethnic composition of the local constituencies.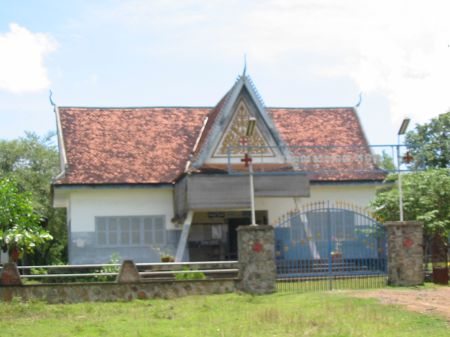 This is the next meeting with members of another Commune Council outside their office.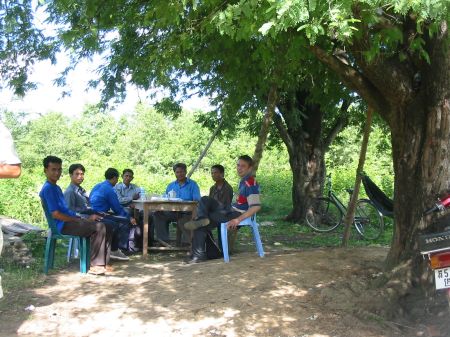 This is the Commune Councils building.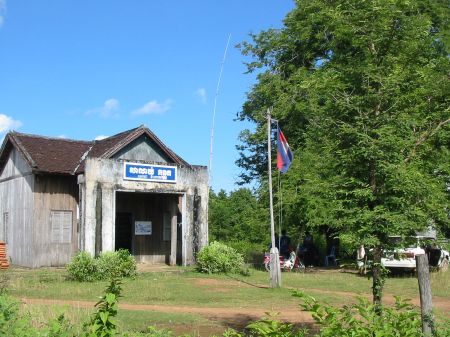 On the road again.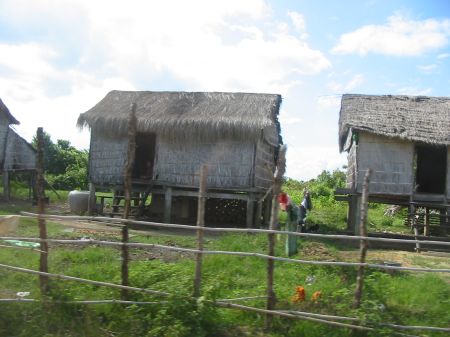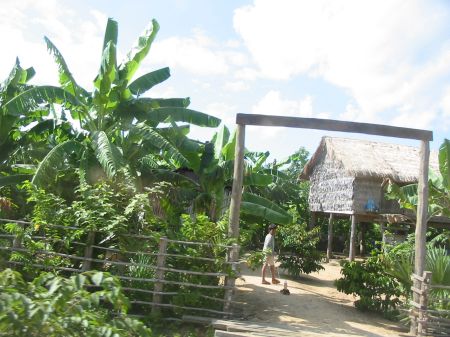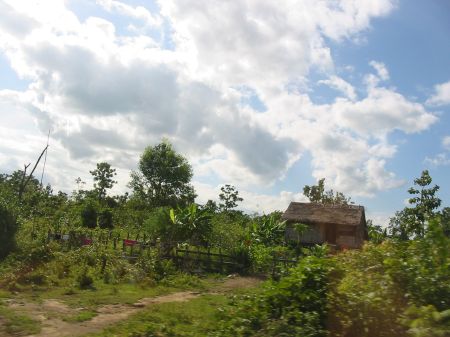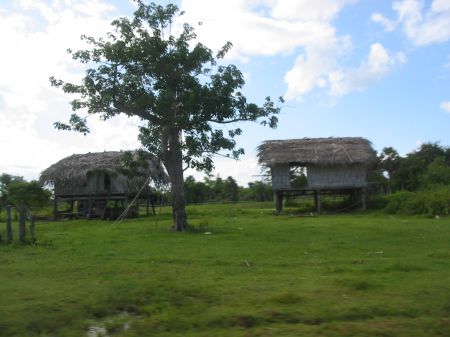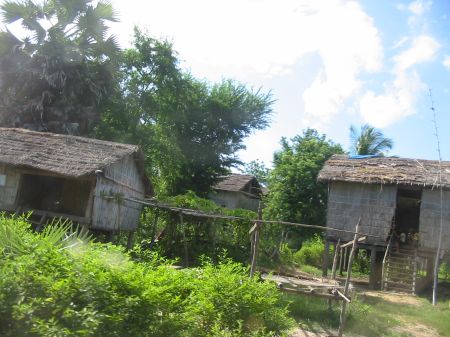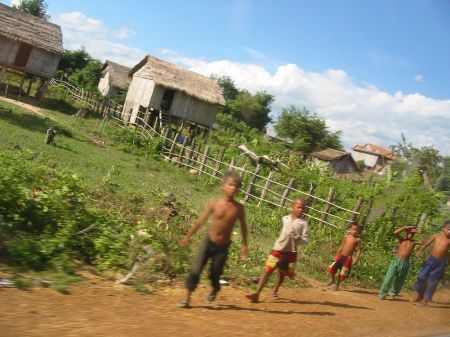 This is a village of an indigenous group that is particularly interesting. There are members of two indigenous groups in the constituency of the Commune. However, while members of one group (Phnong) maintain their traditional way of life, the members of this community (Kuy) seem to have integrated almost entirely into Khmer mainstream society. However, I did not get as much insights as I would have liked to. After all, this is the only indigenous group I met that is integrated to such a big extent that it does not seem to make much sense to talk about indigenous groups anymore. In fact the characteristics of this group would not qualify them as being indigenous on most definitions.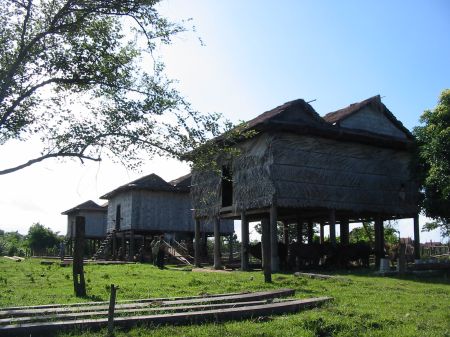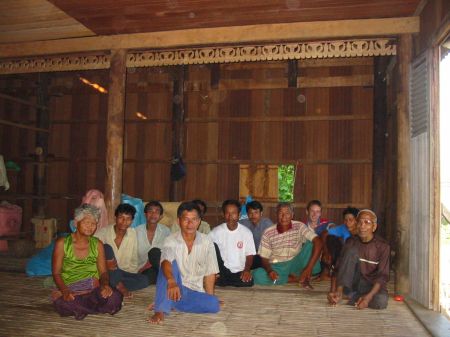 This was the last interview for today and afterwards I have a local drink at this place.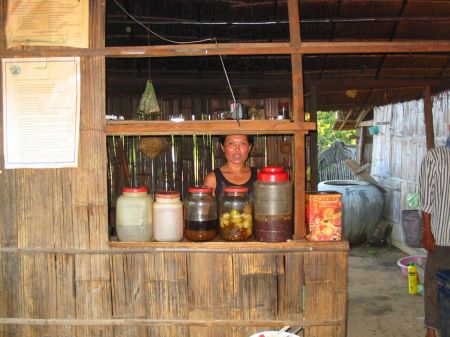 We are back on the way to Kratie town. While the sun is setting it is getting a bit cooler the road gets busier.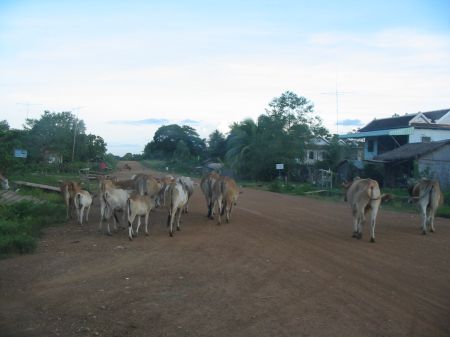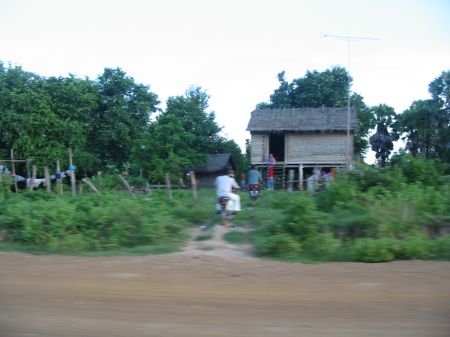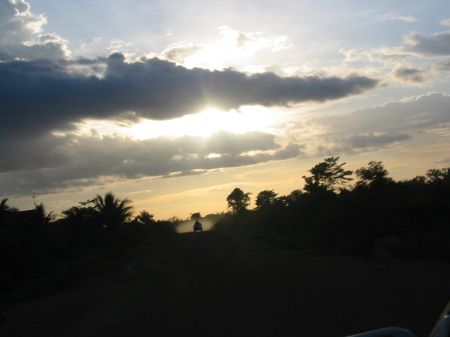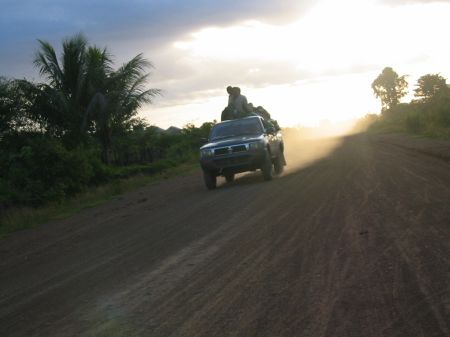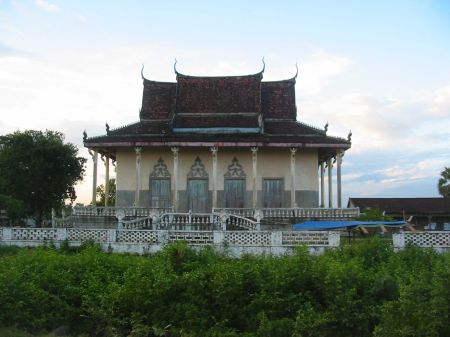 Youngsters are playing volleyball, just like everywhere at that time.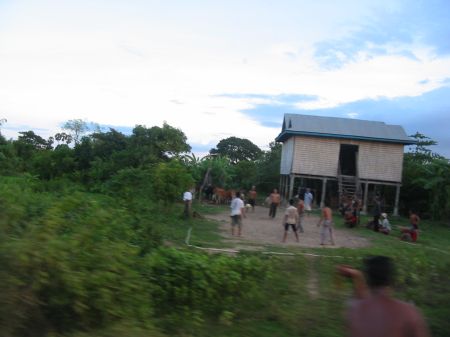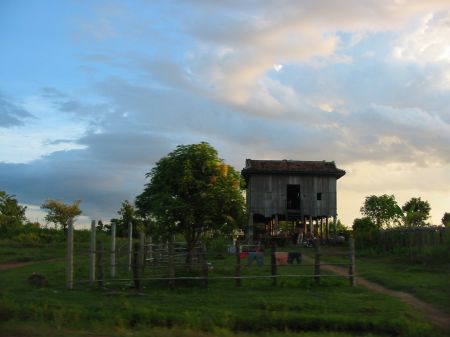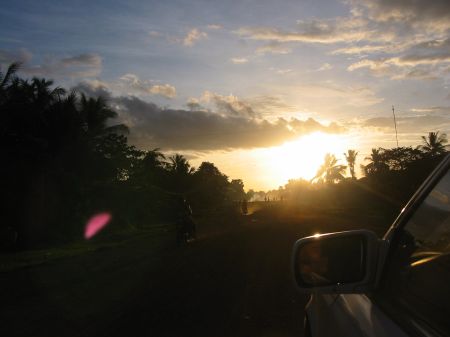 We have a flat tire. This is not a major problem and requires just some patience.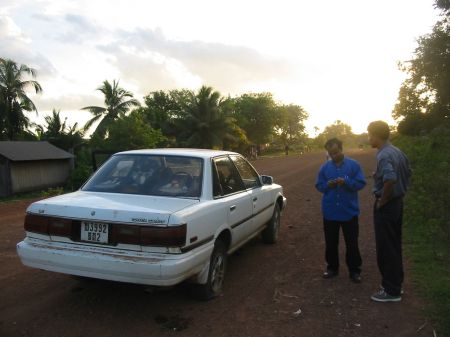 Of course it does not take long until we have company.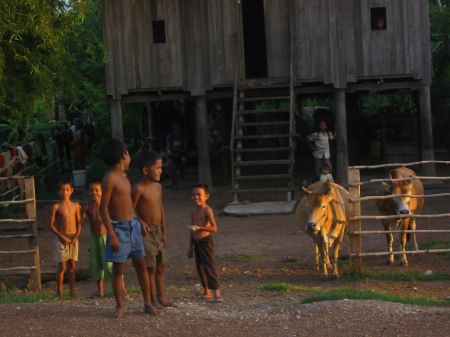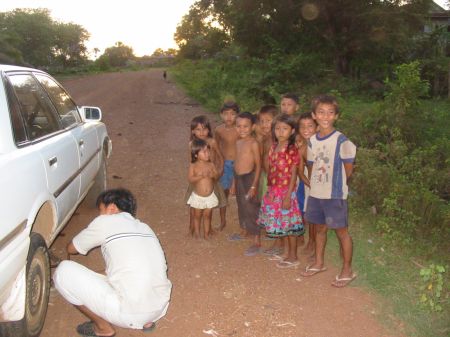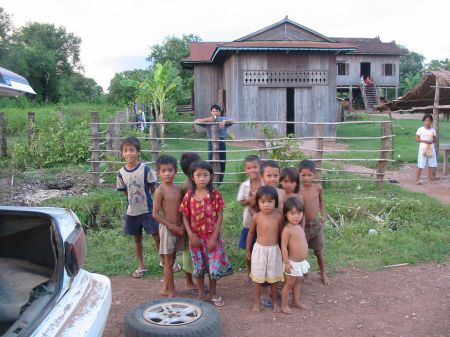 The Mekong from the balcony of the hotel in the evening.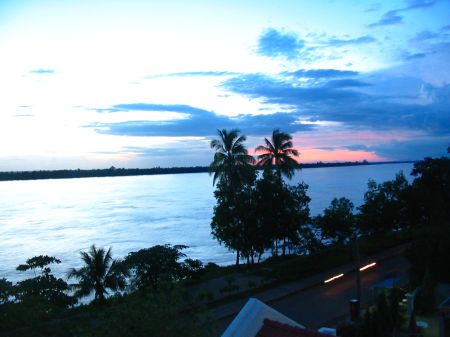 Later I meet my translator and we have diner together. I take this picture of one of the small businesses along the road. Chewing gum, cigarettes and some fruits are being sold here.