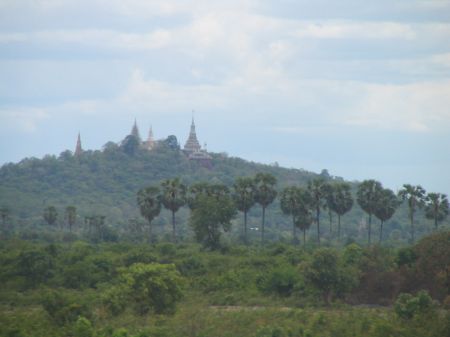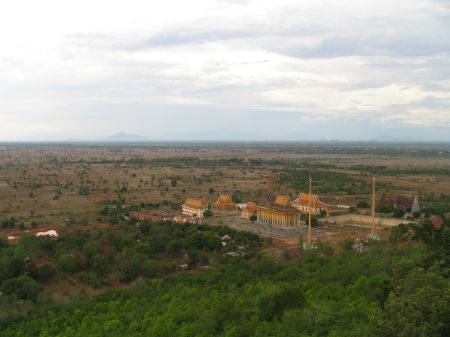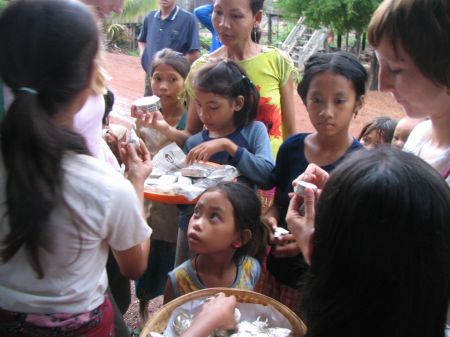 It is weekend again and I am planning to visit Phnom Udong (Phnum Odongk) with two of my colleagues, Maraille and Lydia. I have been to Udong before and will avoid repeating what I wrote in the other article and rather provide some more pictures.
We have an extensive and late breakfast in Phnom Penh before we leave. We arrange a car with a driver (a Toyota Camry with the steering wheel on the left hand) for $24 both ways. Then we start.
The road is quite busy at this time and there is a lot of traffic in the outskirts of Phnom Penh. It is getting better while we are coming closer to Udong.