I did not take many pictures recently and just shortly share the following ones:
This is in front of 'my' guesthouse on Wednesday evening after there was quite some rain. The guy on the moto is one of the many moto drivers working around where I live. The late sun is shining on one of the gates to Wat Lanka in the background, underlining its intensive color.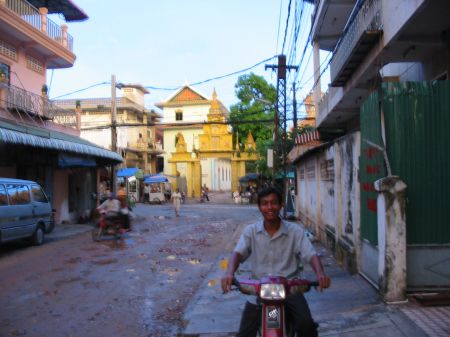 This is street 51, neighboring street 278 in which I live. To the left is the same gate from the previous picture taken from another angle.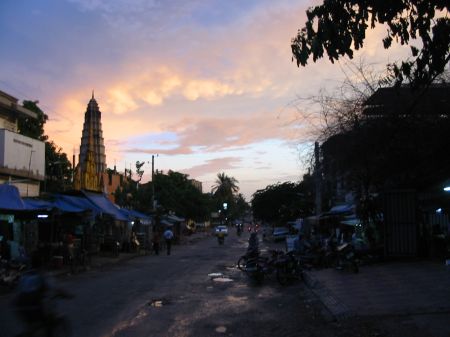 This is on Thursday evening. In the background is Wat Lanka. It is among the first five pagodas established by King Ponhea Yat in Phnom Penh in 1422 and is with more than 200 monks among the largest Wats in town.