This picture is taken from the balcony of the guesthouse in the morning.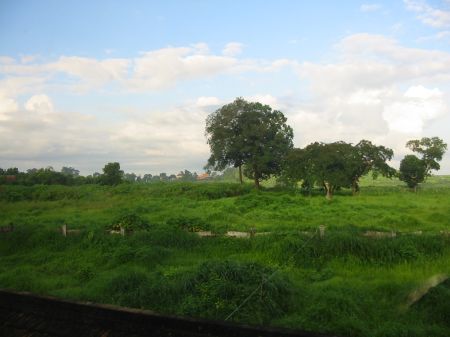 This is the backside of the house at the same time.
Again we take the UNDP car to conduct interviews outside Banlung in several Communes. The road is in a rather bad shape.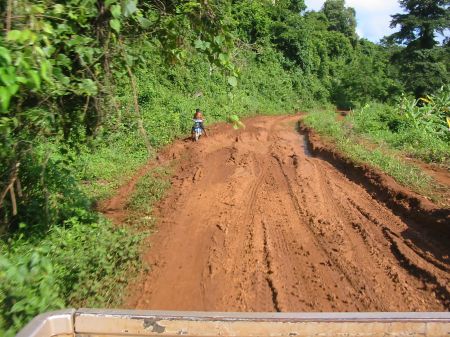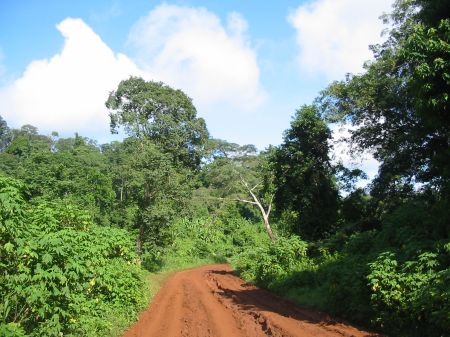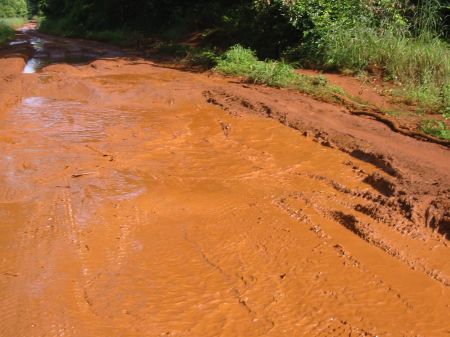 This is a huge plantation which people told me belongs to the governor.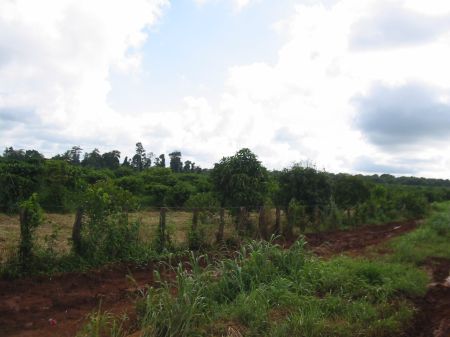 I like the landscape a lot.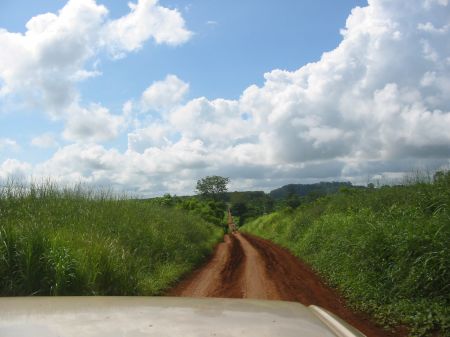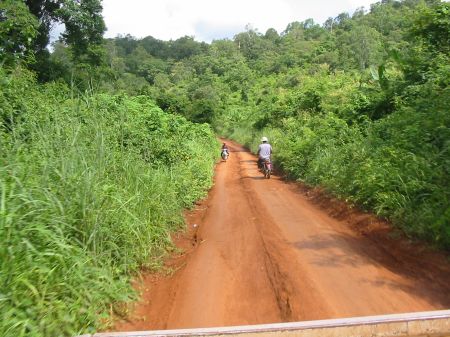 This is in one of the district towns.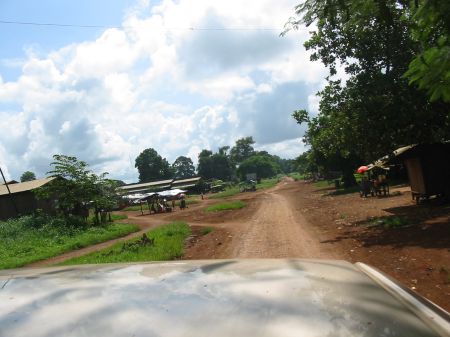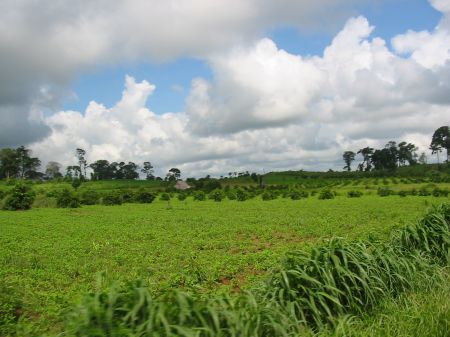 This is the local police post.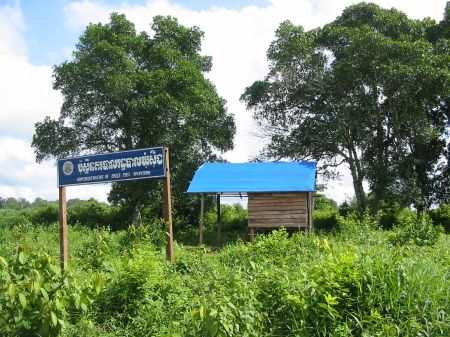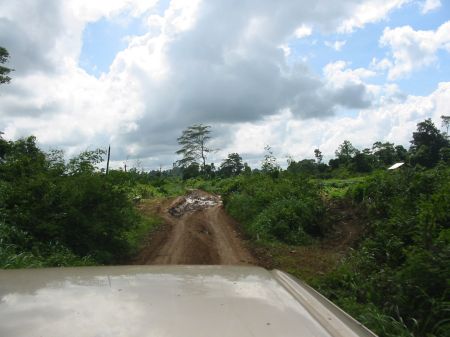 This is after the meeting with the next Commune Council. This commune is dominated by members of the Jarai indigenous group.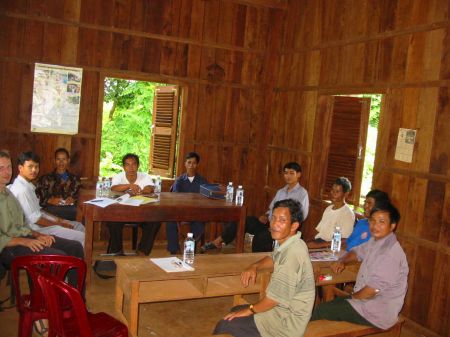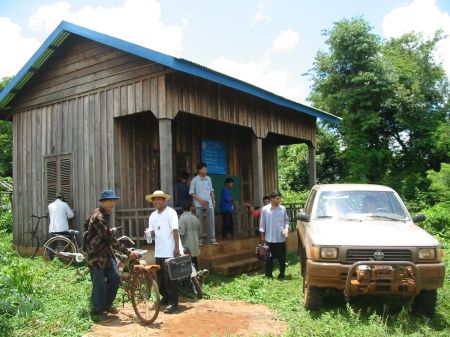 Those people smoke a lot. This Jarai guy is so friendly to provide me with a local style cigarette. Here is how it works. They take the leave of a banana and cook it. Than they dry it in the sun. And than it is used as rolling paper. However, the tobacco is mostly bought on the market.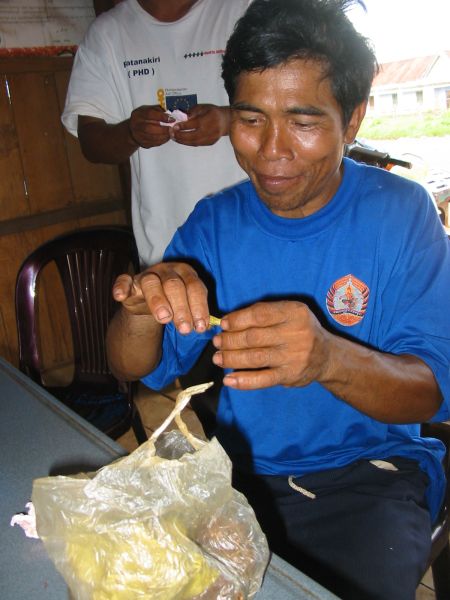 This is the village town where we went altogether to have lunch. Than we kick of for the next meeting.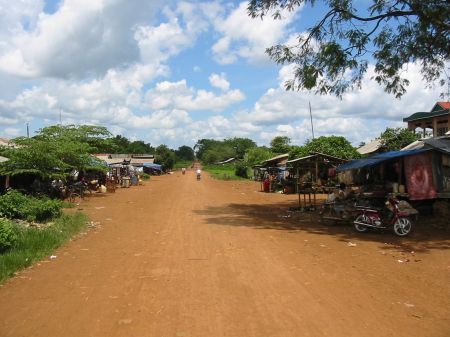 Jarai people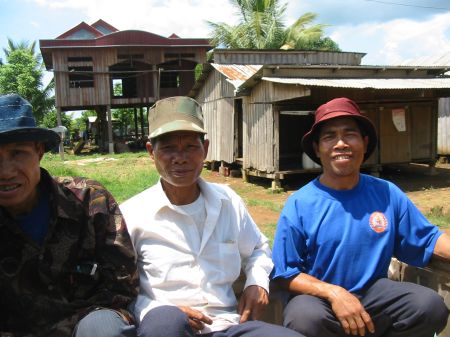 This is in one of the villages.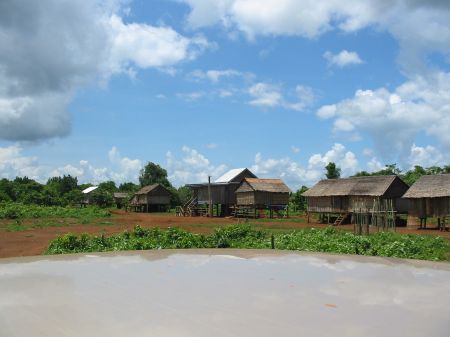 This time we have a meeting with the people and most official being absent. However, it is very difficult to conduct interviews without any government official being present.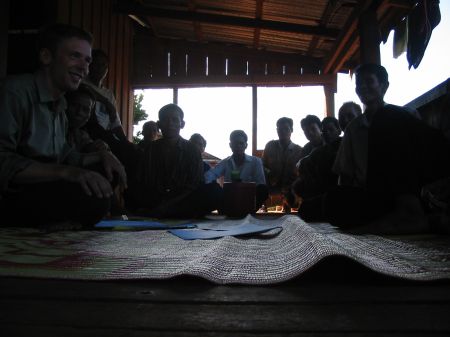 This meeting was again very interesting but again there is no time to provide any detail.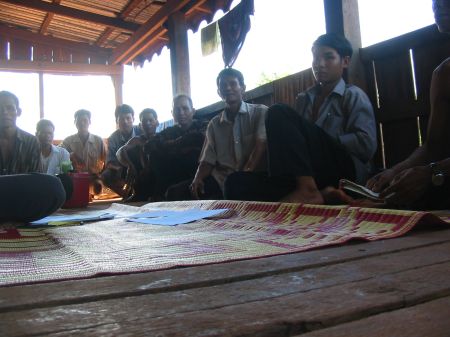 Those are some children. I don't know whether they are Khmer or indigenous. However, they are running their small business here. At some parts the road is so bad that it is impossible for motos to pass. This is where children build a few meters of road next to the official road and charge people for using it.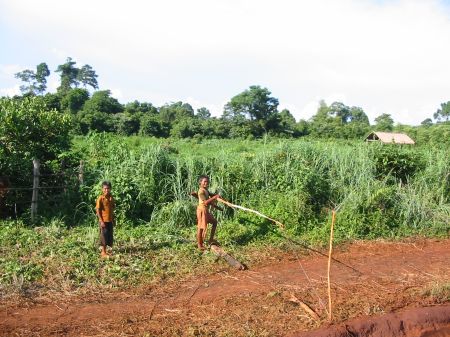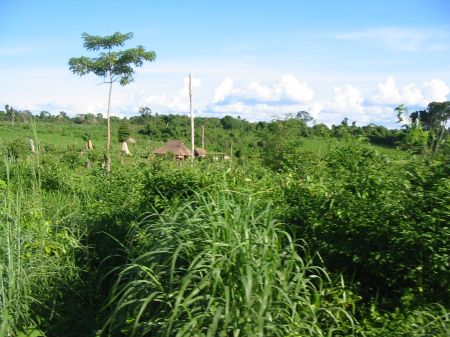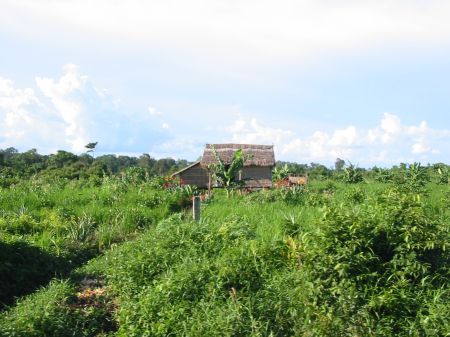 The road is not getting any better.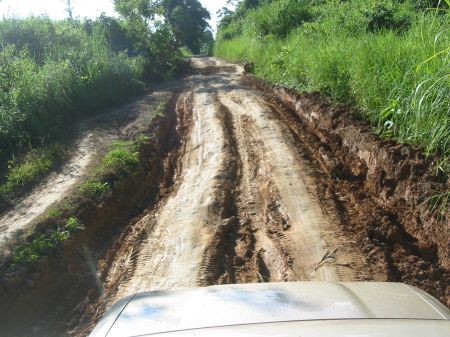 This is the Mountain Two Guesthouse in the evening. We are the only guests. Rooms are reasonably clean and with 3 bucks per night not too expensive.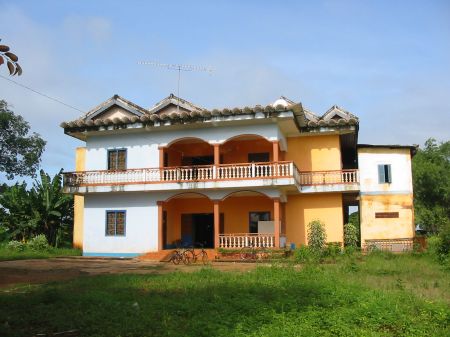 This is another picture taken from the balcony. People come here to feed their buffalos as well as to play soccer.