This is Monday. I spend the day again talking to several local activists and organization. In addition, I am still busy typing all the notes I took during so many interviews. And I have to arrange for the transportation to Stung Treng province the next day. So I take only very few pictures.
This is a place close to the market. Youngsters come here to hang out and play billiard.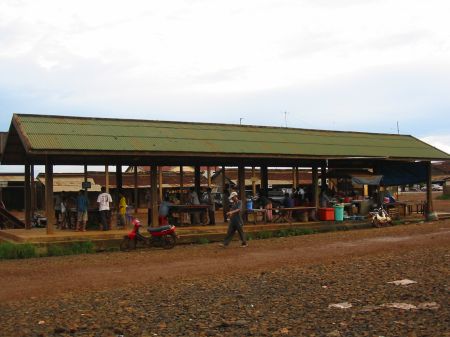 This is the market, this time in the afternoon, when it is busier.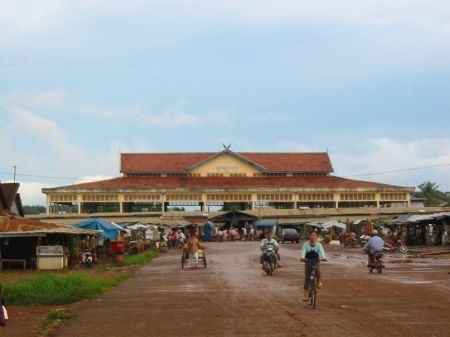 This is close to the market, where moto the inevitable moto drivers are waiting for customers.